Let's cleanup together
Fun and sustainable

"With Plastic Whale It felt like I did something I would like to share with others. It was fun, the materials were engaging, it was really understandable in terms of what the activity was and the impact it would have."

Sarah Nicholls – Jones Lang LaSalle
Company Cleanup Online
We like to have as many people as possible to join our mission 'together for plastic free land and sea'. How? By activating them. Your company can join us with groups from 20 to more than 500 people. Compete in our online Cleanup program, from your home wherever in the world.
The Cleanup consists of a cleanup package, and both an online and outdoor activity. As a team you challenge each other. Who is the first to complete the trash bingo? Who is the best in the Plastic quiz? The winners get a (sustainable) prize. And don't forget the physical workout it gives you.
As an individual and as a team you are sure to end the cleanup with a smile. Nature is the big winner and you have contributed. Along the way you have gained extra knowledge on the worldwide plastic soup and what you can do for a cleaner environment.
Can't you wait to start together with your team? Contact us!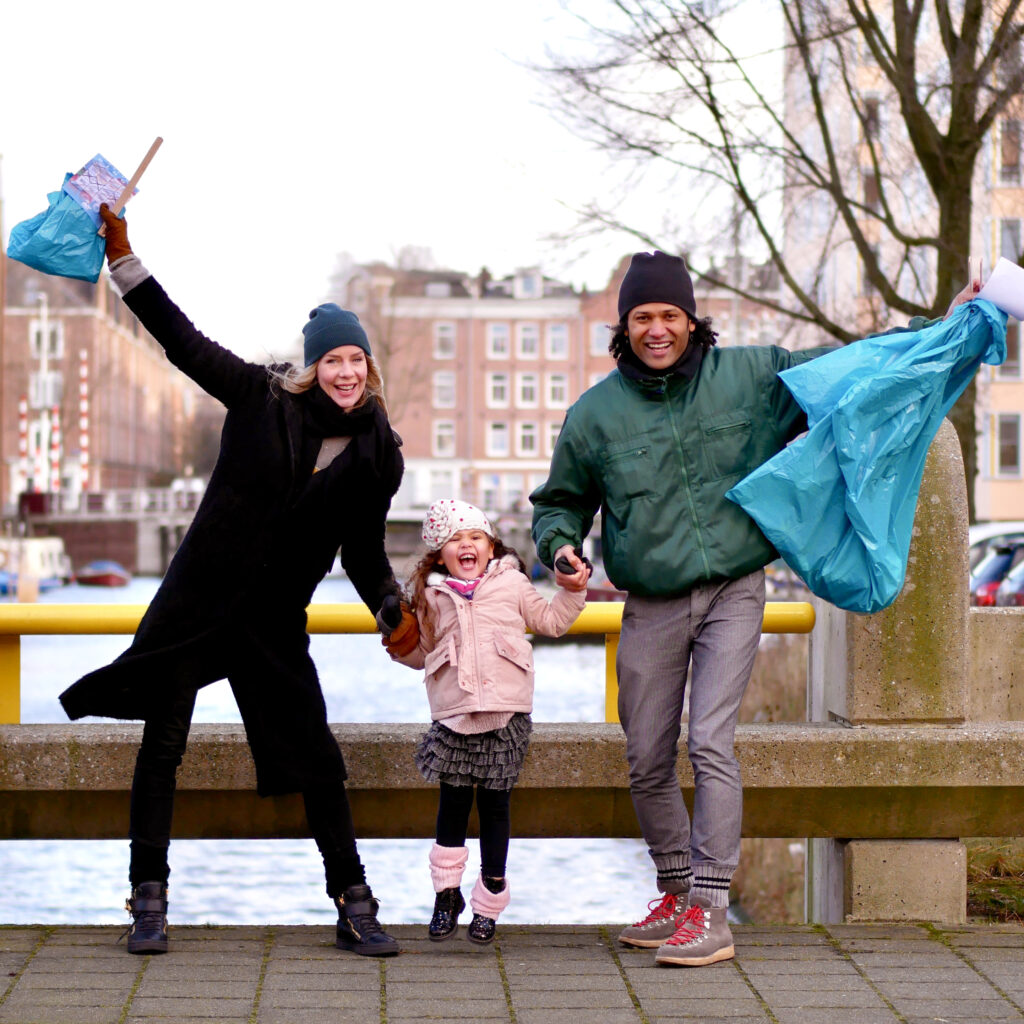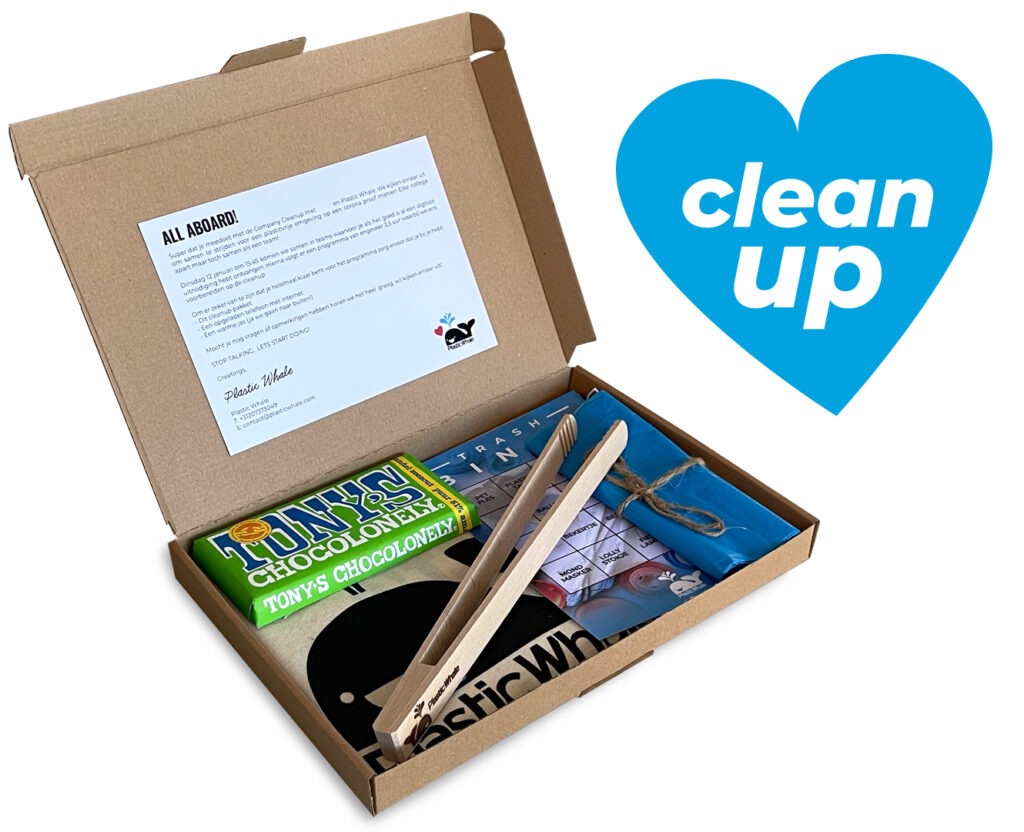 Online company outing
10–100 persons (at the same time)
2 – 2.5 hours
All from your home office and space
The 'Whale I Know?' Quiz
Cleanup package!
€25 (ex. VAT) per person for the cleanup package
Production fee starts from €500
Brochure pdf (english)
Brochure pdf (dutch)
"It feels good to have done something so meaningful today! Thanks a lot for the organisation, presentation and for your positive energy!"

Lenka Toet – Braskem
Company Cleanup on the Spot
Stop talking, let's start doing! Together we care! Cleanups are hot. Most people can't stop once they have started. That is exactly what we aim for. Together we can grow our group of active do'ers. And achieve a 'plastic free land and sea'
You are used to working in a clean office. But are the surroundings of the office building also clean? 😉
Together with Plastic Whale you can organize an event to clean up your office area, beach or park. The Plastic Whale Cleanup team can be booked to come with our Bakfiets or the Cleanup van.
Can't you wait to start together with your team? Contact us!