STOP TALKING. LET'S START DOING!

In an effort to help solve the current plastic problem, Plastic Whale and Vepa launched Plastic Whale Circular Furniture on the 22nd of February: high-end office furniture that is made from Amsterdam Canal Plastic. The debut collection consists of a boardroom table, a chair, lamps and acoustic wall panels. Part of the proceeds will be invested in local initiatives across the world that tackle the plastic soup problem.
THE RESULT

Our circular furniture made from PET bottles.

PLASTIC MISSION
Plastic Whale is the first professional plastic fishing company in the world. A social enterprise with a mission: make the world's waters plastic-free and create value from plastic waste. It started in 2011 with a single challenge to build a boat made of plastic waste. Today, we have a fleet of eleven boats made from Amsterdam Canal Plastic. It is our goal to go 'out of business': overfishing is a positive phenomenon in our case. With your team, department or company you can help us achieve our goal: come plasticfishing with us on the canals of Amsterdam or at the Rotterdam harbour!
BOATS MADE FROM PLASTIC 'WASTE'
Plastic waste is a growing, worldwide problem. Part of the problem is that people perceive plastic as a valueless disposable product. Use it once and then chuck it away! Plastic Whale wants to tackle this problem by showing people that plastic is not waste, but valuable raw material. That's why we build beautiful design boats from plastic that we fish out the water.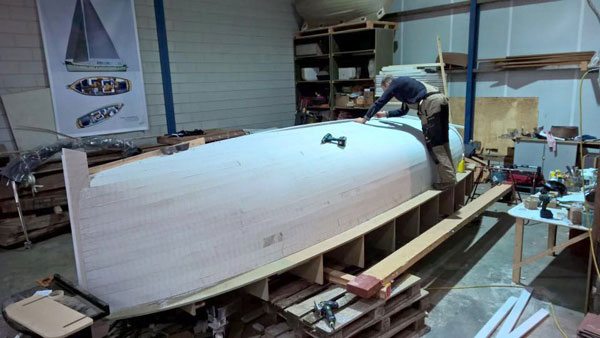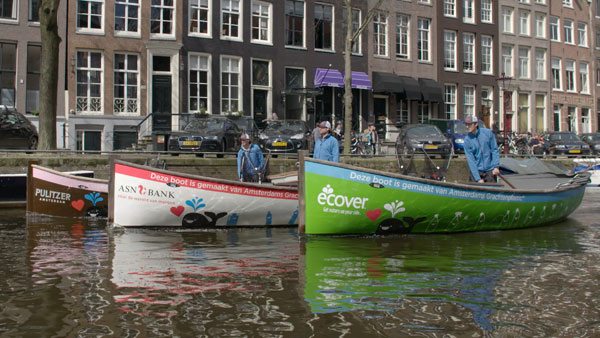 BE PART OF THE SOLUTION!
At Plastic Whale we don't like talking about the problem too much. We rather work on the solution! By creating cool products from plastic waste, involving as many people as possible. The more people join, the more positive impact we create. We started in Amsterdam, but we want to go global. There are many ways in which you can contribute to the solution: come plastic fishing with us, spread the word, create your own cool product, support our school programme. Just hop on board!