This has a story
Plastic soup is a growing global problem. This year another 8 billion kilos of plastic waste will enter the world's rivers, lakes and oceans, creating a hazard to sea life and humans. We have two options: do nothing or do something. At Plastic Whale and Vepa we've decided to do something, joining forces to turn a problem into a solution: Plastic Whale Circular Furniture by Vepa.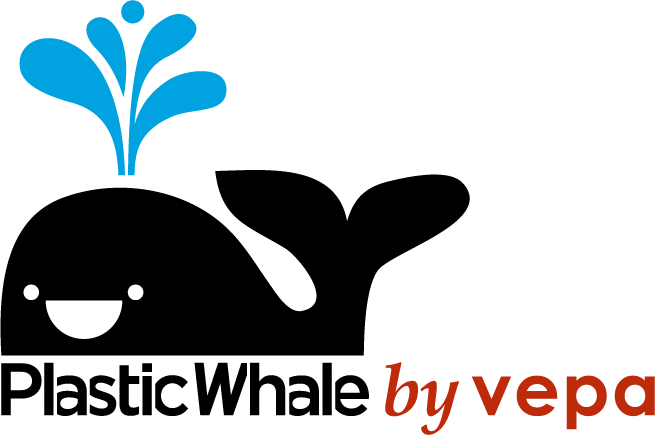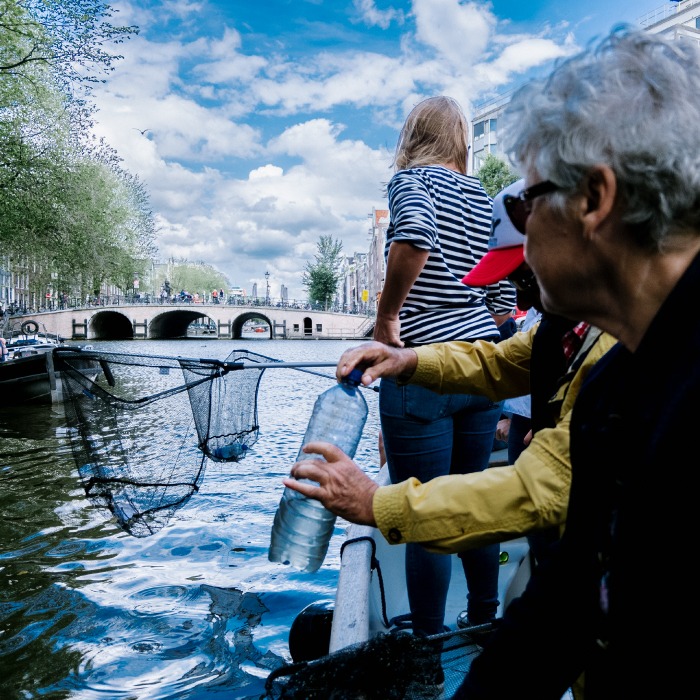 It's fished out of the canals
Every year, thousands of people, businesses, tourists and kids roll-up their sleeves and take to the Amsterdam canals to come plastic fishing with Plastic Whale. They all want to make the world a better, cleaner place and support our mission for plastic-free waters. Without them our mission is impossible.
It's trash turned into treasure
We collect more than 40,000 PET bottles alone per year! PET plastic is both versatile and valuable. The bottles we collect are turned into flakes and fibers which are made into recycled PET felt used in our furniture.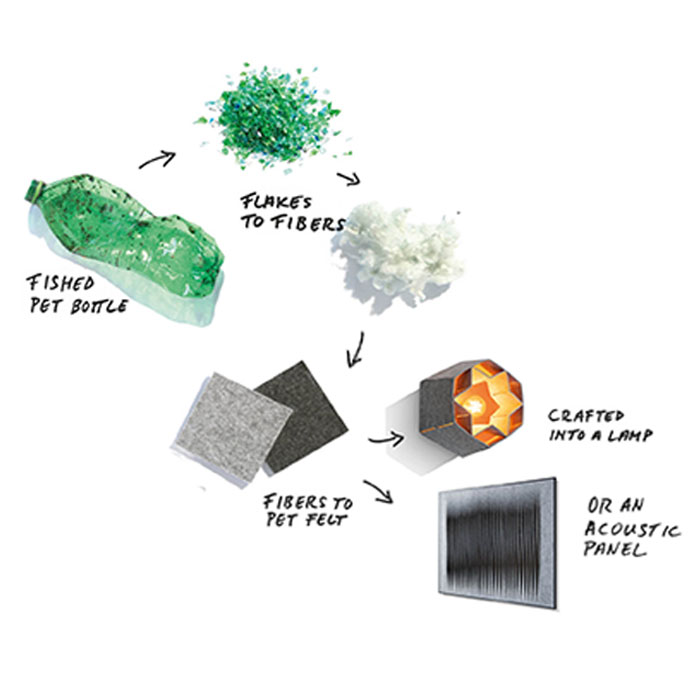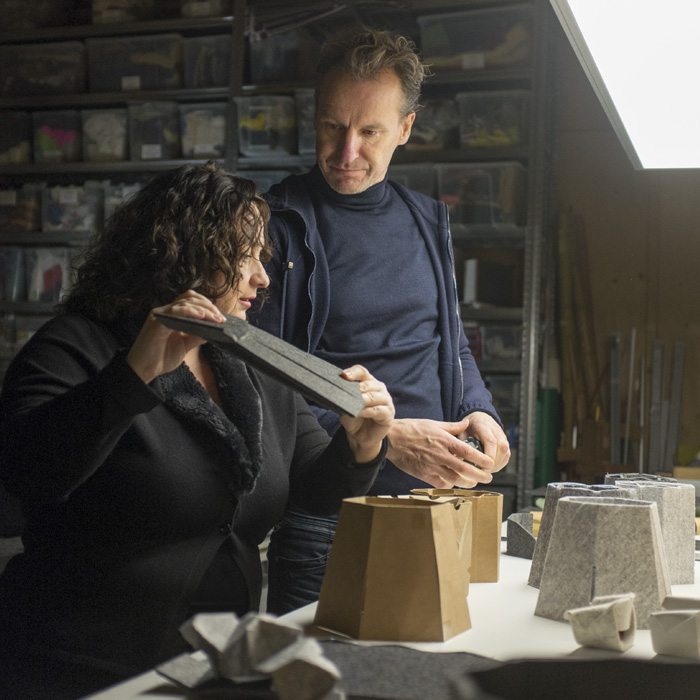 It's a designer piece
Our furniture is designed by LAMA Concept, a leading agency specialising in sustainable design. The ultimate inspiration behind all our designs is the oceans' most impressive citizen, the whale. Physically unique, dignified and graceful in its movements, this awe-inspiring creature also symbolises the challenge that we are taking on. It is huge and yet extremely vulnerable to environmental damage. Just like the seas that are its home.
For more information about LAMA Concept, click here.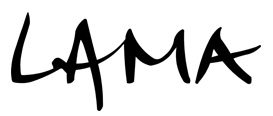 Made in The Netherlands
Together with Vepa we create beautiful furniture right here in the Netherlands. Besides using recycled PET bottles, Vepa also makes optimal use of other waste streams at their factory. Nothing goes to waste. At the end of a product's life, parts are reused and recycled to give it another lease of life.
For more information about Vepa, click here.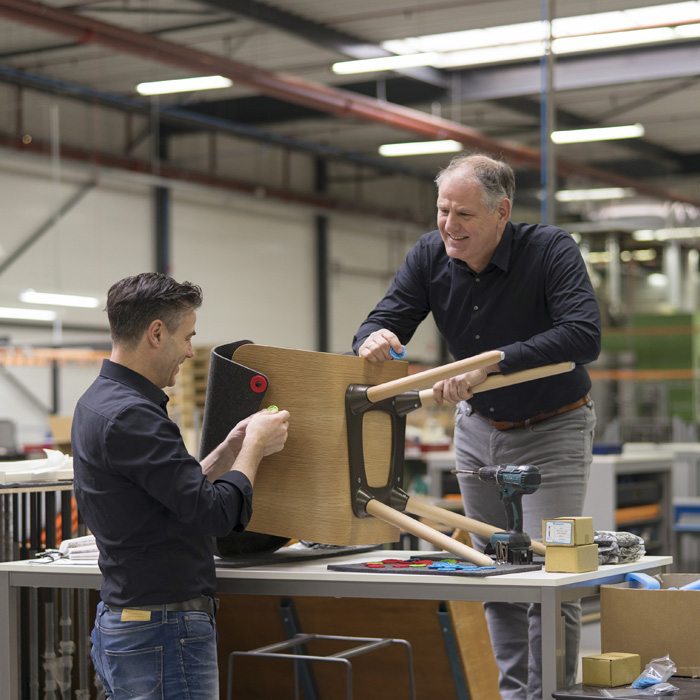 It's part of a collection
Our furniture is part of a collection including the Whale boardroom table, Whale Tail chair, and Whale panel. All made from recycled PET bottles fished out of the Amsterdam Canals.
Are you interested in more information about the products of Plastic Whale by Vepa?
Be part of the story
Together we can achieve our mission for plastic-free waters. Worldwide. Join us and be part of the story. View our brochure for further information about partnership possibilities.