Global impact
Building on our success in Amsterdam, the Plastic Whale Foundation aims to have a wider positive impact through local partnerships. We recently began working with our first local partner in the developing world. Sweepsmart is a sustainable waste management enterprise based in Bangalore, India that collects and recycles plastic waste to create local jobs with decent pay & conditions, and reduce the amount of plastic on landfill sites, one of our planet's main sources of plastic soup. We're confident this will be the first of many wonderful collaborations.
We donate 10% of all revenue of Plastic Whale Circular Furniture to the Plastic Whale Foundation's efforts, which means you know that when you purchase Plastic Whale Circular Furniture you're also helping take on this global challenge where we can have most impact: in the world's major plastic soup hot spots.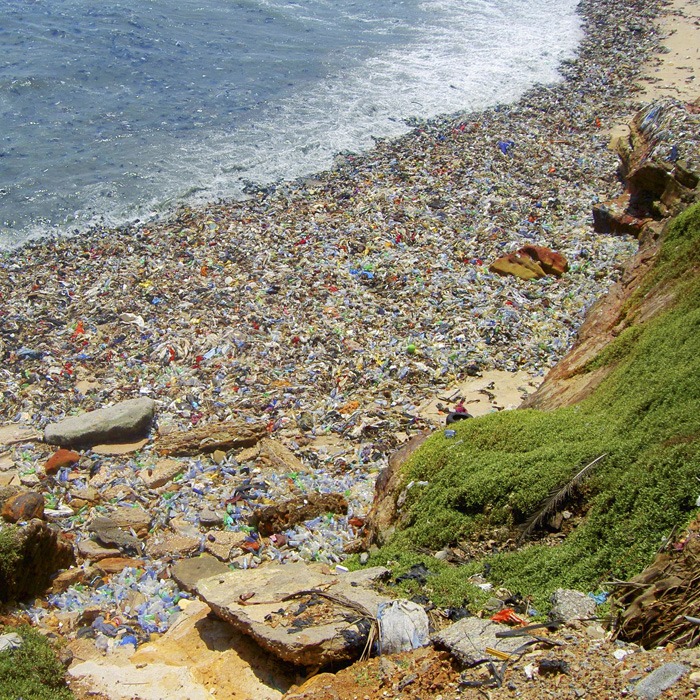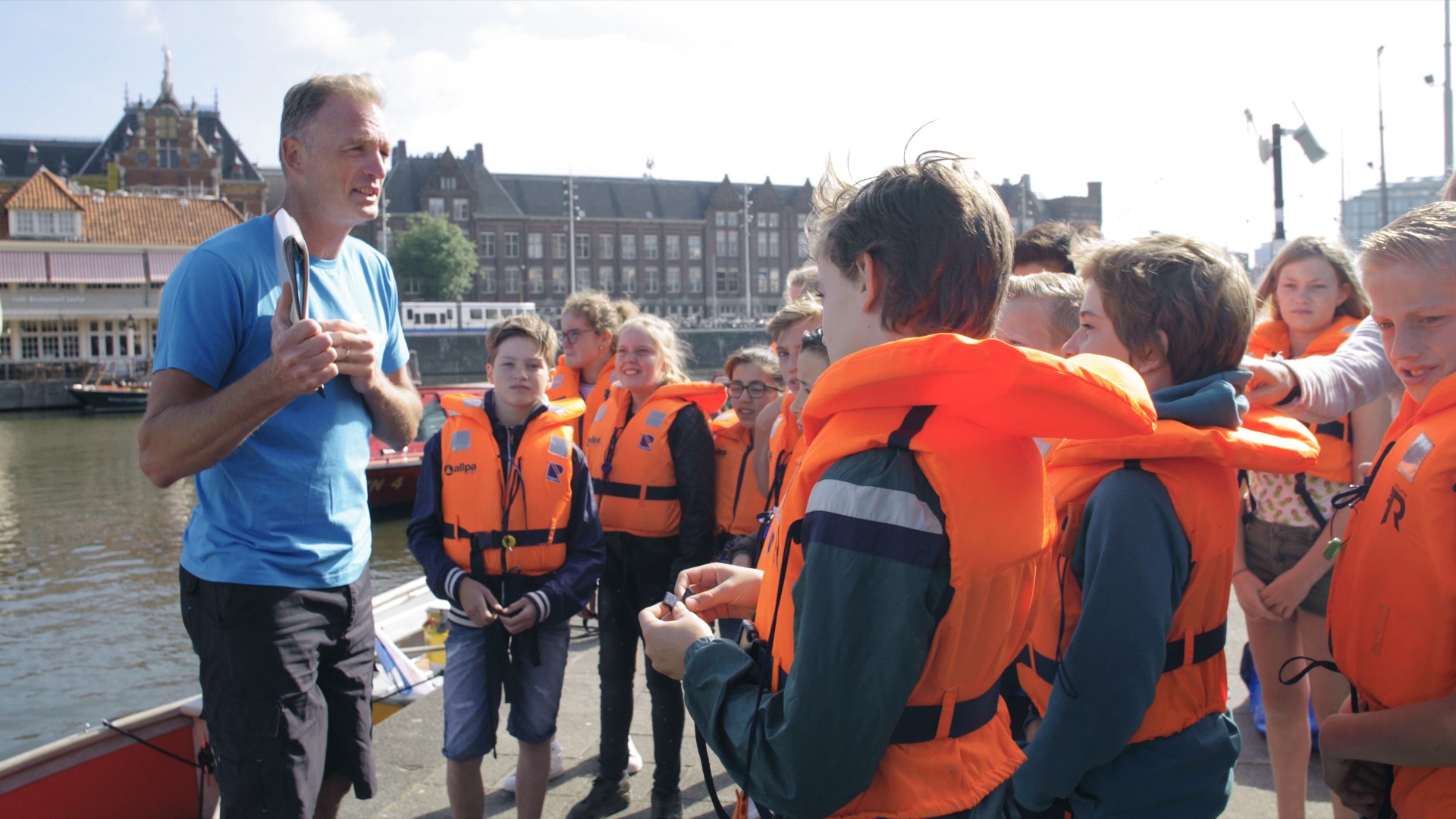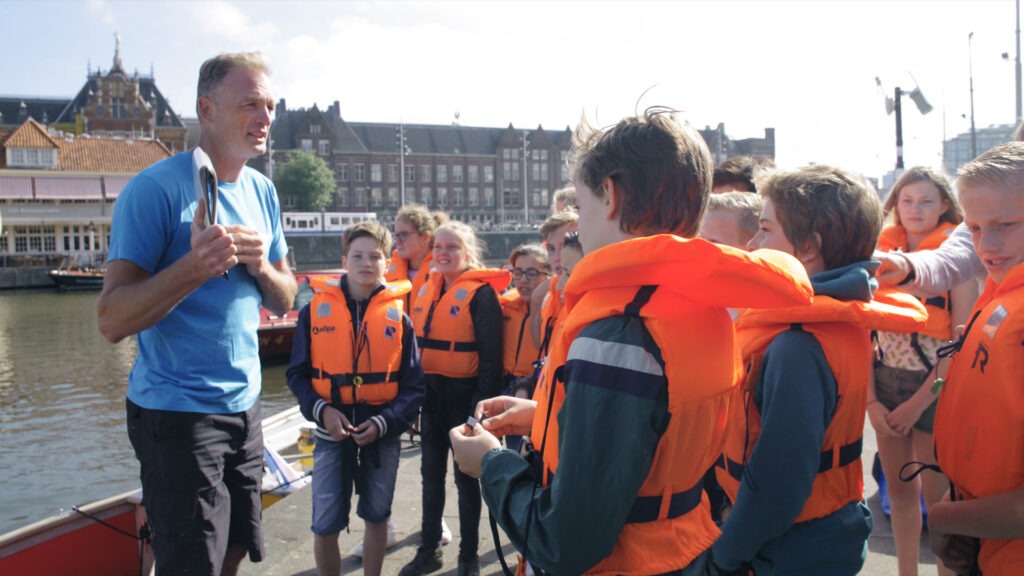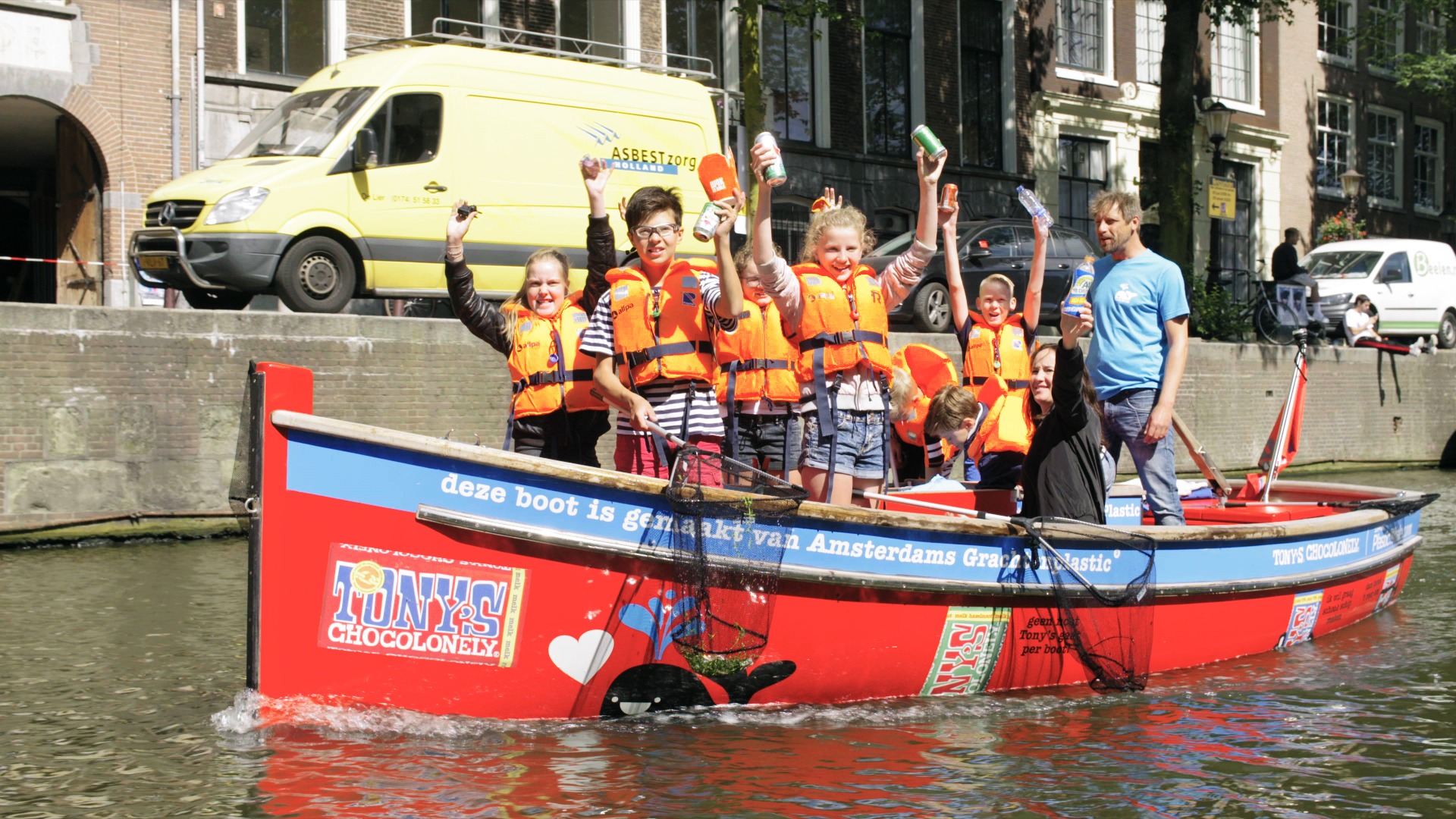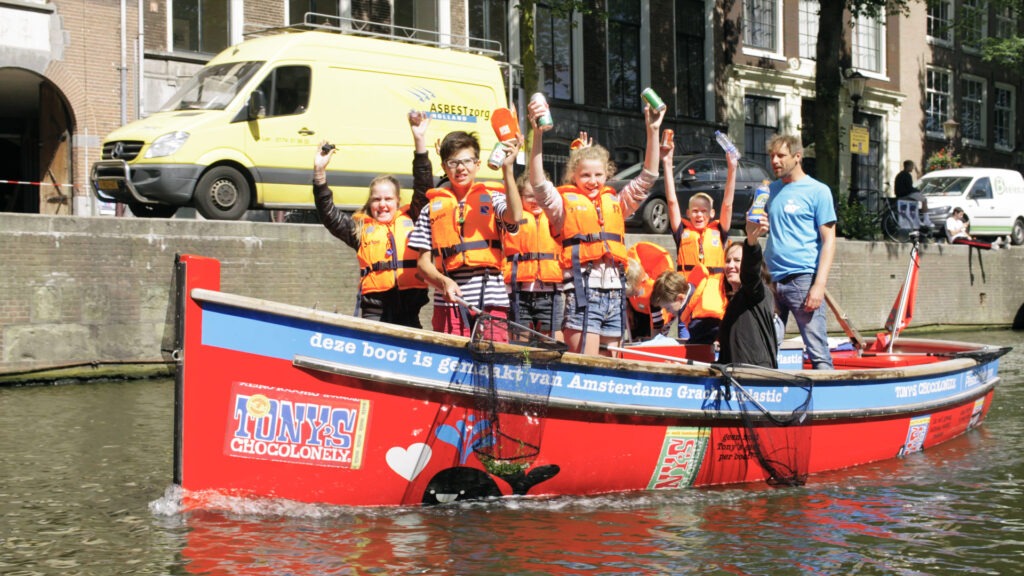 School program
Fishing with Plastic Whale allows the new generation to experience first-hand how they can get involved in our mission; plastic-free waters worldwide. By going plastic fishing, on boats made from Amsterdam Canal Plastic, we show youngsters that plastic is a valuable raw material from which you can make cool new products.
School program: Plasticfishing with schools
A plastic fishing trip starts with a short introduction by one of our skippers about the plastic soup and the do's and don't on the boat. After the introduction, the students will jump on board! The teams compete for two prizes: one for the team with the most plastic fished from the canals and one for the team with the most unique item fished from the canals. Kids love it (so do adults, honestly…). After 1.5 hours, all boats meet back at the drop-off location for the price ceremony. Interested? Visit the Plastic Whale Foundation site.
Education program for group 7 & 8
Our main goal is to inspire youngsters with our mission is to educate kids from group 7 & 8 about the plastic soup and to take positive action for the solution. We extended our program with an Education program for primary schools, which is developed into a fun and inspiring program that consists of two interconnected parts. Through this program the kids will learn more about the plastic soup and think of creative ways to do something about the problem and to take action! Interested? Visit the Plastic Whale Foundation site.

Public events
The Plastic Whale Foundation organises two public clean-up events a year, involving a wide range of people, after two of the busiest days on the Amsterdam canals: King's day and the Canal Pride Parade. We want to involve as many people as possible and sail the canals of Amsterdam, on the hunt for plastic! Everybody can join, boat or no boat, we make sure that you can tag along.
Pride Plastic Fishing
Who is joining us on one of the most colourful days of the year? Join us in August for Pride Plastic Fishing! No better way to fight the hangover by cleaning up the canals of plastic waste together with other citizens from Amsterdam and The Netherlands. Do you want to join our colourful fleet? Sign up here!
Want to help us grow? If you have your own boat, or know someone who is a passionate skipper, we are always looking to grow our fleet and involve even more people. The more boats we have, the more people we can include in our event and the bigger the impact we can make! If you have a boat and you want to be part of the solution, please sign up here!