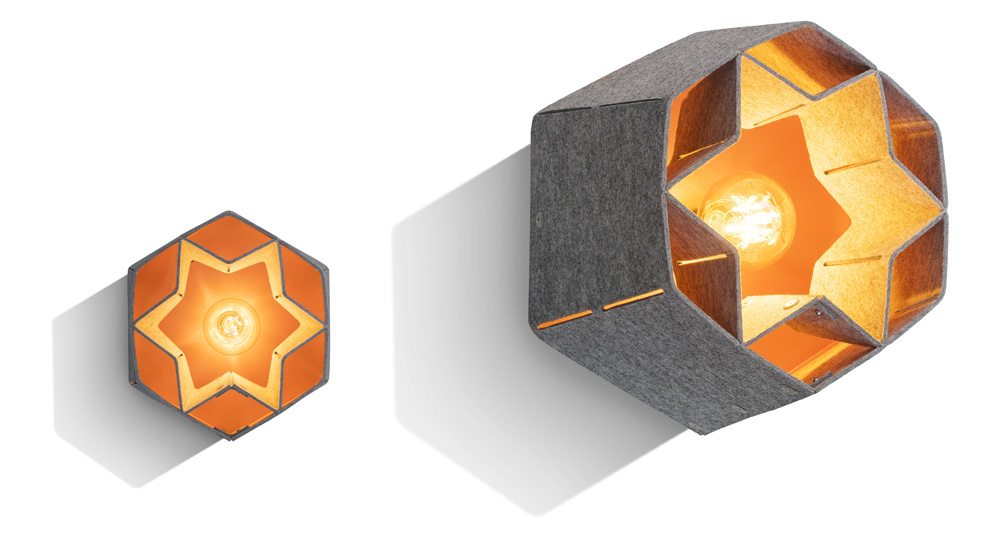 INSPIRATION
These ingenious lamps, which get their shape from the barnacles found living on a whale's skin, are made from pressed recycled PET felt and take LED filament bulbs to minimize energy usage. Ideal for above the boardroom table, the lamps can be used separately, in any number of combinations or even as a stunning installation, to create exactly the lighting effect you're looking for.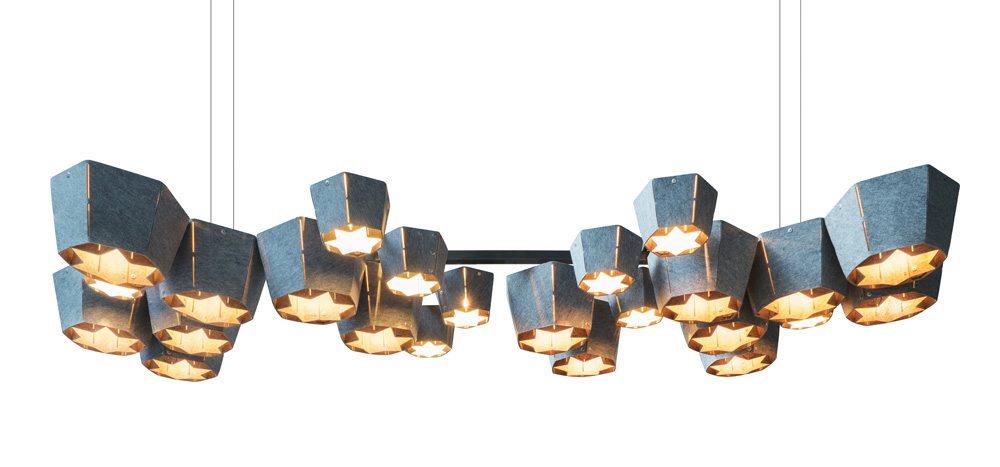 SPECIFICATIONS
Lamp: 4mm-thick recycled PET felt.
Lampshade: cut from one piece, ensuring no leftover material during production.
Lamp holder mounted on sheet steel panel using cable.
Energy-efficient LED lighting (S: 4W; M: 7W).
MEASUREMENTS
Lamp S:
Height: 152mm
Width: 237mm
Depth 266mm
Lamp M:
Height: 234mm
Width: 357mm
Depth 411mm
Our mission is to involve as many people as possible to reach our goal for plastic-free waters. Contact us for more information.